off original price!

The coupon code you entered is expired or invalid, but the course is still available!
Your Instructor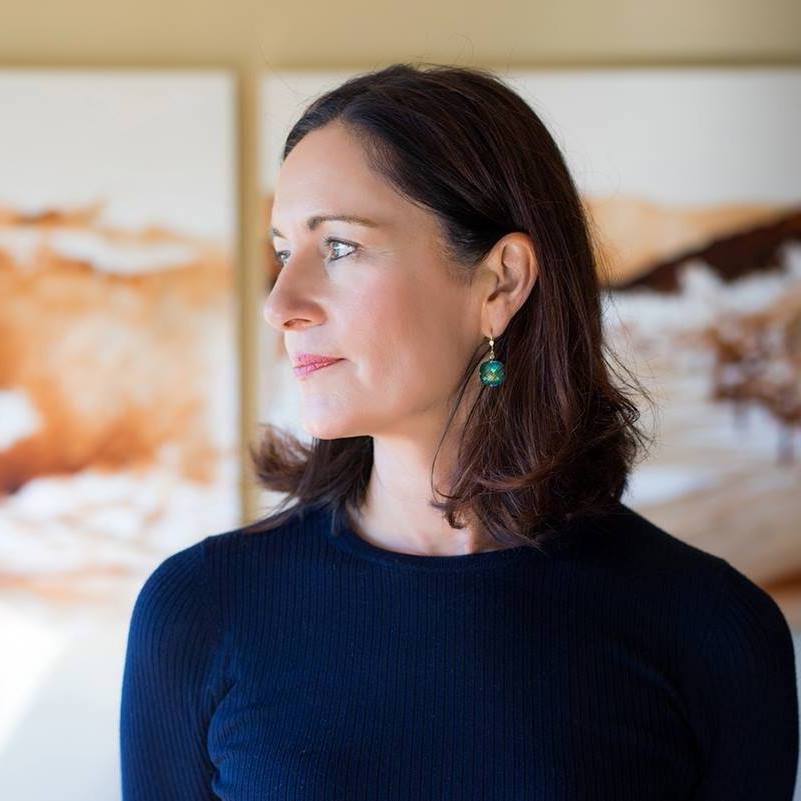 Ann Rea
YOU DESERVE TO SELL YOUR ART without feeling like a sell-out.
Does it seem impossible to make a living as an artist? I understand.
When I graduated from art school, I had a lot of student loan debt.
I needed to make money, not art.
I went from one dull job to the next not making art for over a decade.
I started painting again to ease my anxiety and depression.
I didn't know where to start to sell my art.
When I asked other artists for help, they were often competitive, jealous, or snobby.
It didn't help my focus or self-confidence.
Other artists made me feel like a sell-out for wanting to sell my art.
I tried so hard to secure representation, so I was thrilled when the Solomon Dubnick Gallery accepted me.
However, I had to agree to the permission, and the scarcity-based art establishment's limiting terms.
They paid me 50% or less of each sale, often late.

They discounted my art.

I had to get their permission before I could approach other galleries for representation.

I couldn't list my art for sale on my website.

They damaged my art and frames without offering an apology or compensation.

Even when I sold my art, they demanded a commission.

They refused to share my collectors' contact information.
So I studied business and marketing.
I was unsure how to relate what I was learning to art.
Then it dawned on me that traditional business plans are designed to sell goods or services.
But an artist's product is emotion.
I did learn that over 85% of sales come by way of referrals.
Then I did the math.
If I sold $5,000 of my art through galleries, I'd be paid only $2000 after they discounted my art and took their 50% commission.
But if I sold $5000 of my art; I would have saved 50% in commissions and gained 85% more sales.
So instead of making $2000, I could make $9250, over 363% more!
So I started selling my art without my representatives' permission.
As I connected with my collectors, I gained their referrals, and I sold more of my art without competing with other artists.
As I watched my co-worker Angela cope with stage-four breast cancer, I realized that I needed to turn my "dream" of being a successful artist into a plan.
In 2005, I quit my miserable job working for a manager nicked-named "Snotty Scotty," and I moved to the San Francisco coast.
I fired my representatives, yet I sold $103,246 of my art during my first year as a full-time artist with no connections or support.
I started receiving national press attention.
Artists began asking for my help.
When my intern graduated from the San Francisco Academy of Art with over $200,000 of debt and no clue how she was going to make a living, I had to do something.
I created the MAKING Art Making MONEY® program. Unlike business or art school:
my students receive a 30-day money back guarantee.

my students graduate after they've earned back their tuition investment, at a minimum, through the sale of their art during their final project.

Our growing global community includes artists and artisans from over 20 creative disciplines and 19 countries and counting.
Selling your art by yourself is lonely, too hard, and no fun.
Join us! Schedule a 10-minute application call.
I'll ask you a few questions, listen, and see if we have a good fit.

If you're accepted, you'll immediately gain access to eight step by step courses for a whole year.

You'll learn at your own pace and according to your schedule.
Become part of a warm, welcoming, and collaborative global community, free of jealousy, competition, and snobbery.
We don't have art critiques, and you won't be writing artist statements.
We're in this together. I'll mentor you, and you'll have study partners, of your choosing, who you'll get to meet with on video calls.
You might even make a few new friends.
You've got to stop hoping to be successful artist and start planning.
Why compete with other artists just to show your art when you can start selling your art?
There's no reason "sell yourself." No one is buying you.
Start guiding authentic conversations that inspire.
Learn how to create clear value above and beyond your art in service to a mission greater than yourself.
You can triple your level of focus and self-confidence.
On a scale of one to ten, the average graduate experiences an increase in their level of focus and self-confidence from and from 2.5 to over an 8.
You'll graduate once you've earned back your tuition investment through the sale of your art, at a minimum, during your final project.
Is it easy to sell your art? We all know that it's not.
Is it possible? Absolutely!
off original price!

The coupon code you entered is expired or invalid, but the course is still available!